I read 10 books (almost 2000 pages) this month! How about that? Now I just have to work on a few reviews that I've been too busy lazy to do.
I binged on Diana Xarissa books this month. I couldn't help myself, I'm loving the Aunt Bessie Cold Case series!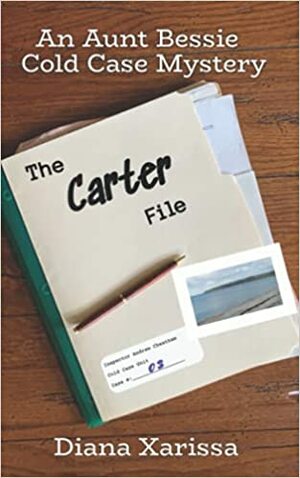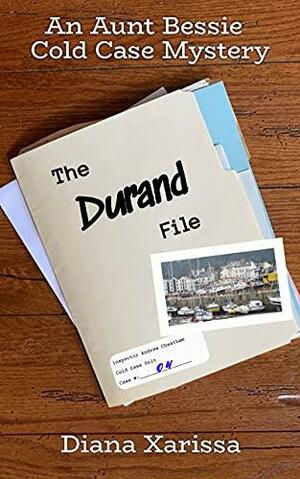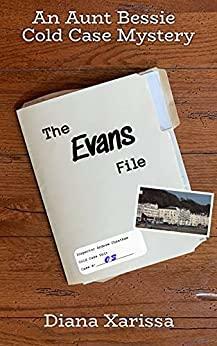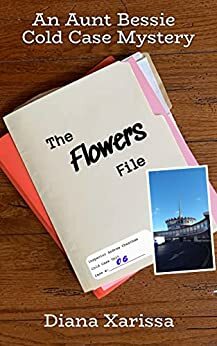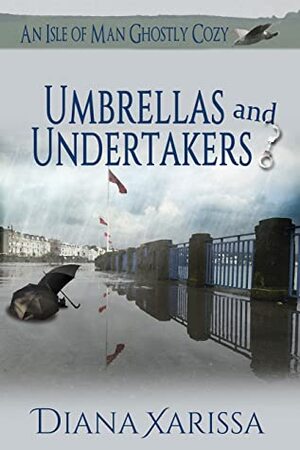 I read all of them in a week and a half or so, I couldn't put them down! Definitely recommend to anyone who wants a traditional cozy, they're such a relaxing read.  I love all of Xarissa's cozy mystery series and she also writes romance so if you're in the market for bingeworthy books, you can find them on Amazon. (not an affiliate link!)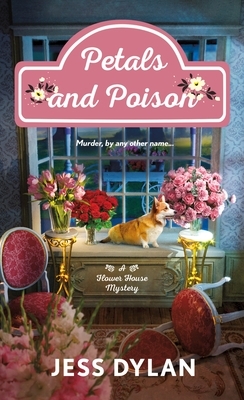 Petals and Poison (Flower House #2) by Jess Dylan
Our Book Club selection this month was Petals and Poison (Flower House #2) and while I enjoyed it, I would've liked to see better pacing and more character development, but it is a cute lil cozy series and I really like Sierra and her corgi, Gus. I really liked the side plot about Wanda and her dead husband, that would've made a great book on its own!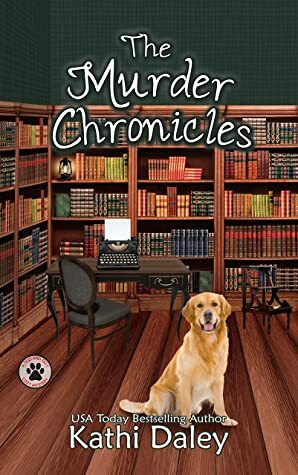 The Murder Chronicles (Tess & Tilly #13) by Kathi Daley

I love this series and I was so excited to see a new one come out this  month and it was so good!
a man with a mission sends Tess a letter detailing an odd but intriguing request. It seems that years ago, Simon Baldwin, one of twelve members of a secret society, identified fifteen cold case murders which they then took it upon themselves to solve them. They chronicled the investigation of each murder in a journal they titled: The Murder Chronicles. 
I'm also trying to finish up my Netgalley ARCs, I finished Claws for Suspicion and Murder in the Community Garden this month and that cleaned up a good chunk of my Netgalley requests.  I loved Claws for Suspicion, that series should be arrested for being just so darn cute.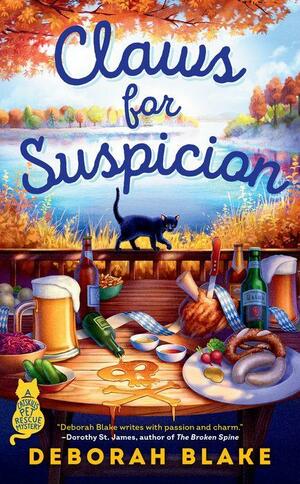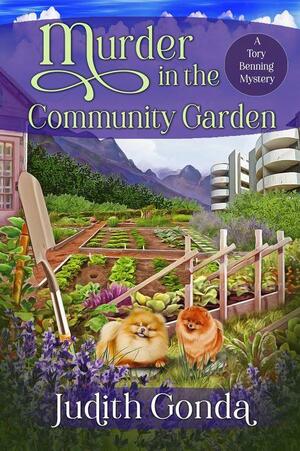 I've got more great stuff to read in June, a couple from my NetGalley queue: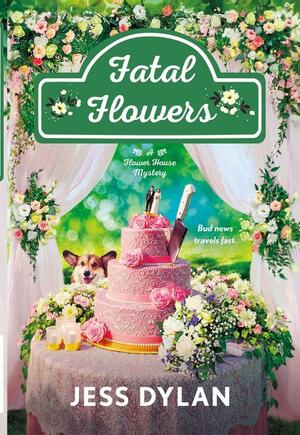 Fatal Flowers (Flower House #3) by Jess Dylan
Our June pick for Cozy Mystery book club, this one was just released.  The first two books were good, I'm hoping to see more character development in this one and hopefully it's a bit more focused than the first 2.
As Aerieville, Tennessee's Flower House finally gains in popularity, Sierra Ravenswood finds herself feeling ready for new challenges. Luckily, the shop has grabbed the attention of the mayor's daughter, and bride-to-be, Marissa Lakely. Sierra is thrilled, and nervous, to land her most important job yet: providing flowers for the biggest wedding Aerieville has ever seen.
Murder at the Blueberry Festival by Darci Hannah – When I saw there was going to be rampaging goats, I had to read it. Maybe I should get a goat gang to ride with my protest sheep from Knit or Dye Trying!
Living in a lighthouse with her dog, Lindsey Bakewell is lulled to sleep at night by the sound of Lake Michigan's waves—and gets up at the crack of dawn to start the day at her bakery café.  But someone in Beacon Harbor is about to rock the boat with murder…
Kill Them With Canvas by Bailey Abbott – I'm originally from Western New York and spent many summers at Chautauqua, so I had to have this one
Chloe Abbington and her sister, Izzie, are enjoying huge success running Paint with a View, their paint party business in the tranquil western New York lakeside town of Whisper Cove. Now, their aunt Constance—president of the local chapter of the Chautauqua Sisterhood—has hooked them up with a gig hosting a Halloween painting party. The guests will be painting a local ghost legend, the Lady of Chautauqua Lake, who died a hundred years earlier and rises from the lake every October to haunt anyone who dares venture out on All Hallows' Eve.
I'm also planning to catch up on some British Book Bingo reads, I have some great ones lined up: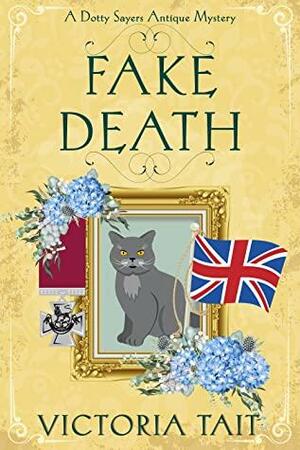 Fake Death – Victoria Tate I picked this one up for the Cozy Cotswolds square.  I love books set in the the post war period and I'm looking forward to an enjoyable read.
Young military widow, Dotty Sayers, is delighted with her new job at an auction house in Britain's picturesque Cotswolds. She reluctantly agrees to take part in a Remembrance parade, to commemorate her husband and his fallen comrades, but she's shocked to learn that after the event an unknown soldier is found dead.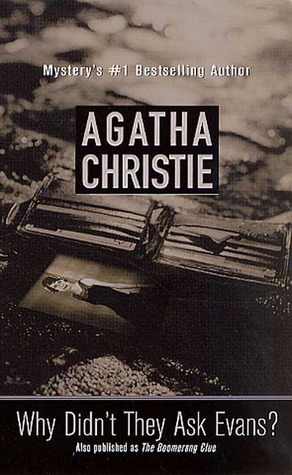 Why Didn't They Ask Evans by Agatha Christie I picked this one up for the Curl Up With A Classic square, it intrigued me so much, I had to read it.
Was it a misstep that sent a handsome stranger plummeting to his death from a cliff? Or something more sinister? Fun-loving adventurers Bobby Jones and Frances Derwent's suspicions are certainly roused–espeically since the man's dying words were so peculiar: Why didn't they ask Evans? Bobby and Frances would love to know. Unfortunately, asking the wrong people has sent the amateur sleuths running for their lives–on a wild and deadly pursuit to discover who Evans is, what it was he wasn't asked, and why the mysterious inquiry has put their own lives in mortal danger…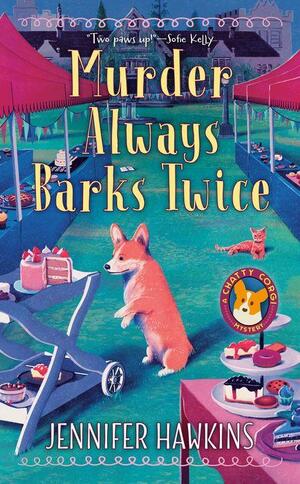 Murder Always Barks Twice by Jennifer Hawkins I love this series, the first book, To Fetch A Felon was absolutely wonderfully perfectly cozy and this is going to be a great series.
For ex-accountant Emma Reed and her beloved corgi, Oliver, opening Reed's Classic Tea & Cakes in the idyllic village of Trevena in Cornwall has been the fulfillment of a lifelong dream. Her cakes are popular, she has a host of wonderful new friends, and even a potential new romance. There's even time left over for plenty of long country walks with Oliver, who is not only the cutest corgi on record (at least to Emma), he happens to talk (at least to Emma). What could be better? But when the festival organizer is found dead and foul play is suspected, Emma, Oliver and their friends are plunged deep into a poisonous mix of village jealousy, family tension, money troubles, and secret love affairs. Emma quickly realizes it's up to her and her intrepid corgi to discover a canny killer whose bite is worse than their bark.
And that's just to start with!