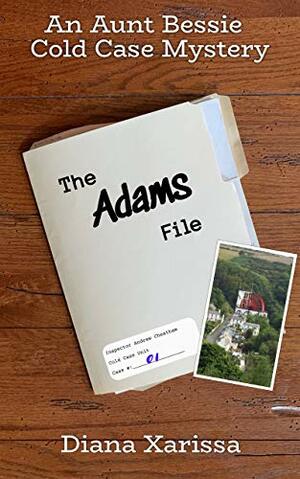 Having recently joined the new Cold Case team headed by Scotland Yard's Andrew Cheatham, Aunt Bessie is looking forward to their first case. a child who went missing from her home in Liverpool some years previously. As the team meets to investigate, Bessie is approached by an acquaintance, a young woman who works at the shop near Bessie's home asking for Bessie's help after getting fired for theft. <br> This one has by far been my favorite, I loved everything about it, from the set-up to the investigation and the side plots to the conclusion. And as if the conclusion to the missing child case didn't make you happy enough, the scene where the side plot of the shop thefts was wrapped up and was SO satisfying. Full 5 stars for this one.
I liked this one a lot…not as much as the first book, but I did like how puzzling this case was. A German man, Paul Bernhard, is killed in a building undergoing construction and despite security being on the scene, the victim wasn't found until later and there were no witnesses. Why was Paul in NY? Piecing through his destroyed laptop, investigators find that Paul was in contact with an American woman named Maria and the pair bonded over their love for a D&D type game. The cold case unit starts investigating and manage to glean enough new information for the police to nab the killer. Although there's less "investigating" than you'd usually see in cozy mysteries, I love how they go about investigating and the plot was really interesting. And the side plot (there's always at least one) about a trespasser in the holiday cottages next to Bessie's house was really compelling, as was that resolution. This was a very satisfying read and I enjoyed it almost as much as the first book.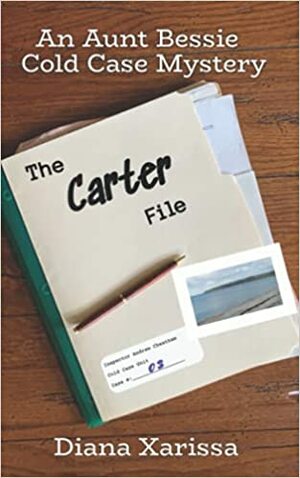 While I enjoyed this one, it didn't really grab me like the other two did. The cold case plot, the murder of a teenager at a party in a remote cabin, felt really unfocused and fell into the background a few times. There wasn't a lot of sleuthing that needed to be done other than asking a few more questions and even then, the group had trouble thinking up what to ask or what direction to go in. I'm surprised this stayed a cold case, it seemed pretty clear cut, even if the suspects were rich and lawyered up. . I also liked the side plot about Grace's friend out of contact and possibly missing, as well as the ongoing JENNIFER ISSUE. I cannot WAIT for her comeuppance. So while not as compelling as the first 2, I'd have to say the cold case investigation was pretty realistic, and not all cases are going to be Investigation Discovery level interesting.
P.S. I finished The Carter File last night and immediately started the next book, The Durand File just to "read the first chapter" and I'm already halfway through. ¯\_(ツ)_/¯