Happy New Year! I set out in January 2020 to read 20 books, then upped it to 50. I ended up reading 71! Amazing. Out of all the books I read, only 6 weren't cozy mysteries and out of those 6, only 3 were not mysteries at all! According to Goodreads, I read 14,574 pages this year. Almost 80% of the books I read I rated 4 and 5 stars. That's a lot of good books!
Here are the highlights of my cozy year:


15 Minute of Flame (Nantucket Candle Maker Mystery #3)
by Christin Brecher
While setting up a Girl Scouts haunted house, Stella stumbles across an old skeleton entombed in the chimney of an old chandlery behind the house. Soon, police discover the bones are very old and call in an expert named Solder and his assistant Leigh to determine the age and origin of the remains. It comes to light that the victim is one Patience Cooper, who, as legend has it, was robbed of a collection of money raised to invest in merchant ships and then disappeared.

While researching the unfortunate victim in the chimney, another related case comes up of a friend of Patience who killed herself by jumping down a well, An expedition is formed to descend into the well, where another skeleton is found, clutching a map indicating the location of a treasure. When a tree suddenly falls over, trapping Leigh in its branches, Solder is found dead, strangled and bludgeoned. Can Stella untangle the threads of an old mystery while finding a modern day killer?
Hands down, probably my favorite book I read this year and I went on to read the other 2 books in the series to catch up. Can't wait for the next one!
His Father's Ghost (Mina Scarletti #5)
by Linda Stratmann
Mina Scarletti has caught a nasty illness and is under strict instructions from her good friend, Dr Hamid, not to leave her bed. But Mina's lively mind cannot be entertained for long by pretty poems and dry sermons. So when she catches wind of a local mystery, she is determined to find a way to get involved.
This is one of my favorite series! If you're a fan of historical mysteries, don't miss out on this one. Mina is a spunky young woman, despite her scoliosis affliction. She investigates cases resulting from the Spiritualist movement that often are criminal in nature. Set in Victorian times when women had very little freedoms, Mina not only writes best selling horror stories under a pseudonym but is also able to get out and investigate with the help of her many devoted friends. Rich in vibrant historical detail, these books are easy to slip into and enjoy
The Makham Sisters Mysteries
Janet has Doveby House, the bed and breakfast she owns with her sister, Joan, all to herself for a few weeks, and she's enjoying the solitude. When sirens in the middle of the night wake her, however, things get complicated.
Stuart and Mary Long have lived across the road from Doveby House for years. Now their half of the semi-detached property has burned to the ground and Stuart was lucky to escape the blaze with his life. When the police determine that the fire was started deliberately, Janet can't help but get involved in the investigation.
The Markham Sisters Mysteries novella are another favorite and sadly coming to an end with the release of the final book this month. I rated this one 5 stars, it was so good! I enjoy these short, quick reads that manage to weave intricate non-murder mysteries into a short novella that always leave me wanting more. I will miss Janet and Joan and Doveby Dale and recommend this series to anyone looking for a pleasant, enjoyable read.
To close out this year-end post, it's definitely worth mentioning that two authors I enjoyed sadly passed away this year, taking treasured stories with them.
Sheila Connolly wrote several series, including County Cork, Relatively Dead, Orchard and Museum. It was the County Cork series I loved most, I always loved returning to the tiny village of Leap, Ireland and the cozy atmosphere of the pub Maura owned. I was very sad to hear that she passed earlier this year and she'll always hold a special place in my book loving heart.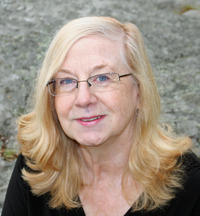 Lea Wait, author of the Mainly Needlepoint and Antique Print series also passed away this year. Writing a beautiful series set in Maine, her artful writing brought the world she created alive.
So that's my year in books. My plan for next year is 75 books or more. How about you? Do you have a reading goal in mind?