A Ghost's Tale: Willow Valley Cozy Mysteries
Willow Valley Cozy Mysteries
by Sigrid Vansandt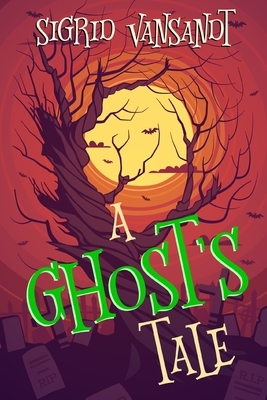 I love this fun, quirky series and I've been wanting a follow-up since I read The Ghost in Mr. Pepper's Bed a few years ago. This one lived up to (and maybe even surpassed) the first in the series, it was that good! Quirky, well drawn characters, a quaint small town and a riveting plot made this one fantastic read!
I love Sonya, from her cute little house to her toodling around on her Vespa with dog Willard in the back and ghostly friend Fritz on the handlebars to her knack for solving crimes alongside her Sheriff friend Zeb and his crew. I love how well the ghosts are woven into the story. They tell their tales, but the actual crime solving comes down to good ol' fashioned detective work. I love that so many cozy mystery tropes are absent (no "stay home, don't investigate, it's dangerous"! kind of stuff that are so disingenuous and patronizing in a story. None of that here!). and although the other characters don't necessarily *believe* Sonya, they don't ridicule her or get snide about it. It's just accepted. I also loved that the dogs have their own communication network and they even got into doing some of the detecting! This series is so stinkin' adorable in every way.
But the plot! Total page turner, with lots of twists and turns to keep you on your toes. There were several suspects and this was one of those books where each chapter has you suspecting someone else. It was all wrapped up in a satisfying conclusion and I admit, I got a bit misty reading the last chapter. Bittersweet, to be sure!
Overall, a great follow-up to an equally great debut and this series is at the top of my Can't-Wait list.