Markham Sisters Mystery series #8-11 by Diana Xarissa
The Markham Sisters Mysteries are a clean, murder-free novella length (under 25000 words) series and a perfect evening read.
 The Hampton Case
I'm amazed at this series, which packs a full mystery into barely more than 100 pages, all with no murders. Janet is a real hoot and I always look forward to spending a little time in Doveby Dale. In The Hampton Case, the local supermarket is destroyed by a fire, and Janet can't help but be suspicious. With the mysterious Edward Bennett in town, they decide to do a little poking around. Very enjoyable and quick read, with a sprinkle of romance and a few giggles.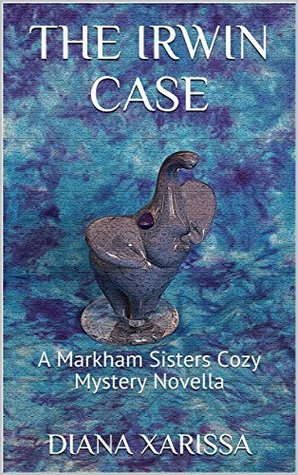 The Irwin Case
Really liked this one, a puzzling case of credit card fraud, a tiny bit of Markham matchmaking and the introduction of a new side mystery involving Alberta Montgomery, a former residents of Doveby House who died tragically many years ago. This was an entertaining little novella that left me wanting more and really, Joan, stop being such a stick in the mud and let Janet read Alberta's letters already.   Sheesh!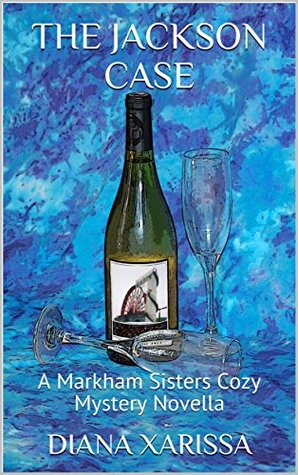 The Jackson Case
This was a fun one, and there's a sort-of continuation in a later Aunt Bessie book (Aunt Bessie Observes.) Janet and Joan help out neighbor Stuart with a charity fundraiser, only to learn that the proceeds were stolen by 2 event organizers. The police think there's was a local who assisted in return for a slice of the profits, but who? It was enjoyable to watch the sisters unravel who the culprit was and I liked that Janet got at least some information on the mysterious Alberta Montgomery. There was a dropped plot thread with Edward that never came up again and left me wondering why it was in there at all. But overall, I really enjoyed this novella length mystery.
The Kingston Case
I really liked this one, who's threatening William Chalmers and why? The why turned out to be something I wouldn't have expected, and I liked how Janet stumbled upon the truth. William Chalmers ex-wife showing up gave the character a little more depth and I'm liking him more and more. More so than Edward, anyway. Very enjoyable and quick cozy to curl up with for an evening, and a wonderful murder-free series.